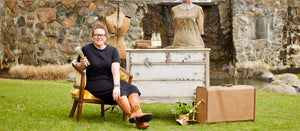 It can be overwhelming on how to paint furniture properly. We have been painting furniture for over 10 years and are ready to share all this information with you. 
Bring in a small piece of furniture cleaned well. You can use any cleaner. Don't sand your piece, just clean and remove anyp hardware. 
You will learn:
How to use Chalk/ Clay paint. The correct way to apply your paint. 
2 different distressing techniques. Your piece will look naturally distressed and not a "manufactured" look. 
The correct way to apply an Iron Orchid Design transfer. We will have several for you to choose from. 
How to use 2 different types of sealers.
You will leave with your piece finished. 
We paint, learn, shop, eat and laugh.